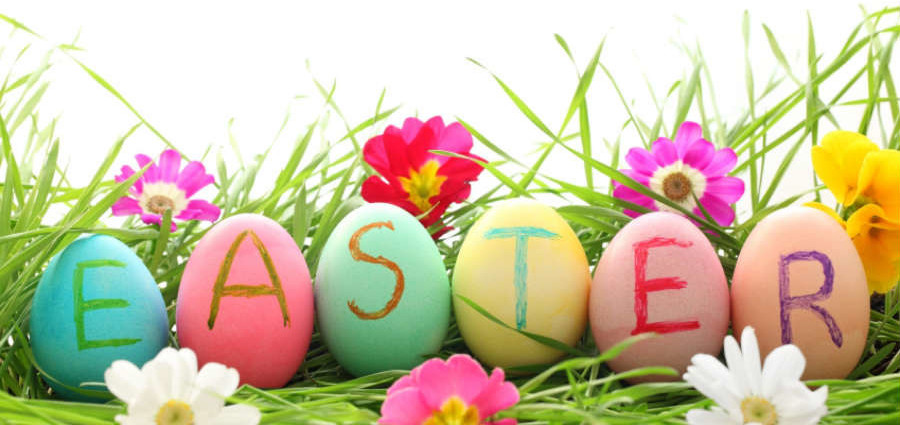 Easter bells will soon spread their wings and ring out from Rome to Brussels! It's time to go on an egg hunt and get your chicks and rabbits out of the cupboards!
Are you looking for good tips on how to create THE decor, THE menu and THE animation that will earn you the compliments of the whole family? Our article is here to make your Easter festivities run smoothly 🙂
1- Make a beautiful table decoration
We all know our classics! Between the painted eggs, the chocolate eggs, the chicks and the daffodils, we have all the necessary equipment to make a beautiful and colourful table! It's best to think about it in advance to be sure to impress your guests! Here are some inspirations made in Eventer Team!
THE FLOWERS
A well-flowered table always makes its effect! During the Easter holidays, favour seasonal flowers such as tulips and daffodils, which will bring bright and cheerful colours in line with the theme. Are you creative and a DIY enthusiast? Make a table runner made of stabilized foam with pricked flowers that will snake between your ceramic hens and other edible decorations… or not 😀
EGGS… BUT NOT ONLY
Clearly, eggs are a must and always make an impression, but why not customize them? To change from the traditional paintings on eggs, customize them in photophores, it will give an original twist to your table's decoration. This kind of workshop is a real pleasure to share with your family!
2- CHOOSE YOUR MENU CAREFULLY
You've probably already been told, "Come and eat, you'll take care of that later! "We know that cooking for many people is not easy. You need quick and easy dishes to make so that you can enjoy the party too! Here are some ideas of dishes you could prepare:
THE LAMB:
The lamb leg is certainly the greatest Easter classic. But we don't often think of the other parts that are also delicious. For a more original celebration, opt for a succulent lamb tagine with olives and honey or a candied lamb mouse.
THE RABBIT
As long as we're eating the chocolate bunnies, let's go cheerfully! To vary from the traditional paschal lamb, the rabbit is also perfect for the occasion! Italy will invite itself to your table with a good Italian-style rabbit or if you prefer to eat a nice little local dish, the rabbit with beer and Speculoos will surprise more than one!
VEGETARIAN
Not everyone is fond of meat, so we also think of our vegetarian or flexitarian friends! Nothing is more convivial than a good roast with the family: try the white bean roast! The green asparagus tart is also a good idea because it's a simple, seasonal and tasty recipe that will satisfy all gourmets.
3- Egg Hunting
What would Easter be without a traditional egg hunt?
This is the number one activity that children expect. It can take place in your home or outside, if the weather allows it. If you choose to do it outdoors, remember to mark off the play area to keep the children from wandering away.
To make the activity more attractive, create a real treasure hunt by creating a paper chase or a puzzle game for the children. Favour large eggs over small ones because they will be easier to find. Don't forget to separate them from the ground for those that aren't wrapped: put them on a lettuce leaf, on chaff …
Why not spice it up a little bit? The one who finds the most eggs will receive a surprise: a toy, a cake, a sticker, a disguise?
4- Creating memories
Easter is one of the rare occasions when the whole family is reunited to share this good time. Take pictures to immortalize every laugh, every little face glowing with the discovery of a well-hidden egg!
An easy way to collect all the photos everyone has taken is to use the Eventer application. Each member of the family downloads the app for free, one of them creates an album dedicated to the event and easily invites the whole family to join him or her to publish the memories taken by everyone.
No need to ask your uncle or cousin to send you the photos, 3 days later: they will all be collected directly in an album that will be available for life!
5- Family fun!
Instead of pulling out your best dress or shirt to impress the family, why not add a touch of fun? Let's go for Easter T-shirts! Little bunnies, chicks, eggs, bells… all to create a cool and fun atmosphere. You can also make games, board games remain classic and always make their little effect but if the weather allows it, a sack race will make you laugh your head off by multiplying the falls in turn or an even more special race to stay with the theme: the egg race! This is a race where you have to put a spoon with an egg in your mouth, and of course the egg must not fall during the race! Adding prizes to win, like for the children's egg hunt, will make it fun for adults too!
Do you celebrate Easter with your friends and their children rather than with your family? That works too :p
Happy Easter, bells 😀