Our 5 activities to spend great Easter Holidays during the quarantine !
The traditional egg hunt
There is no way that containment will get in the way of your traditional egg hunt of the year! You don't have a garden? No worries! This year you can use your imagination to find hiding places in your home: under the sofa, in boxes, in a sugar bag, behind the curtains… you have even more possibilities than with an outdoor egg hunt. This year, the children (or not for that matter) won't know by heart where the eggs are hidden, which may keep them busy for a longer time (yippee)! 😀
If you are among the lucky ones who have a garden, then don't hesitate to do your egg hunt outside. Be careful to hide your chocolates in corners not too exposed to the sun… it would be a shame to end up only with melted chocolates!
2.
Cook a good meal
Even if you are not surrounded by your whole family as you had planned, you can still make a good meal for you and the people you live with (if you are alone, look on the bright side: it makes more for you hehe). Don't forget that you can still use applications like Skype, House Party, Whatsapp to make your aperitif or meal on video with the rest of the family! Thanks to new technologies it's like they're with you, how wonderful is that?
Here is our selection of meal ideas:
The leg of lamb is certainly the greatest Easter classic. But you don't often think of the other parts that are also delicious. For more original celebrations opt for a succulent lamb tagine with olives and honey or a candied lamb mouse.
As long as we're eating the chocolate bunnies, let's go cheerfully! To vary from the traditional paschal lamb, the rabbit is also perfect for the occasion! Italy will invite itself to your table with a good Italian-style rabbit or if you prefer to eat a nice little dish from us, the rabbit with beer and speculoos will surprise more than one!
Not everyone is fond of meat, so we also think of our vegetarian or flexitarian friends!
Nothing is more convivial than a good roast with the family: try the white bean roast!
The green asparagus tart is also a good idea because it's a simple, seasonal and tasty recipe that will satisfy all gourmets.
3.
Prepare a pretty and colourful table
What's handy with containment is that you have more time! So why not make the most of that time by decorating your table in the colours of summer. Set up your table with a pretty green tablecloth, put seasonal flowers such as daffodils and tulips (bonus: if you have children you can have them make paper flowers, it's an idea of activity that can keep them busy), put small clumps of straws with chocolate eggs, hens, chicks … with such a decoration you will feel like eating outside, enough to make you forget that you are locked up!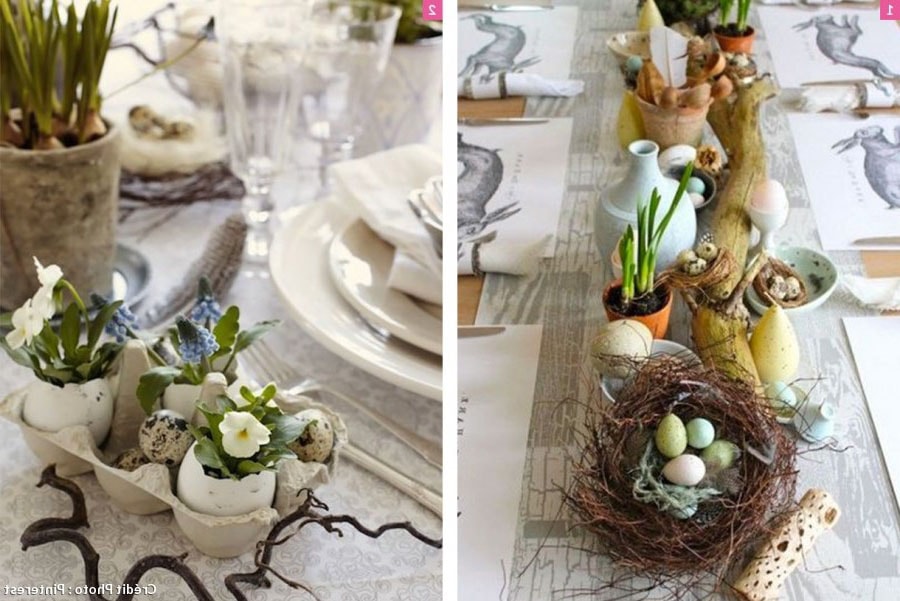 4. Use Eventer to share your memories with your loved ones
Even if your family and loved ones are not with you physically, with Eventer it will be just like that! Thanks to this free application, you will be able to create an album especially for this event and share it with all your friends and family so that everyone can share their photos/videos: and this in an unlimited way. All the contents are gathered in a single album which will make you forget the distance that separates you: distance and loneliness are old memories thanks to Eventer!
Contest Alert! We have created a contest to entertain you during this period of confinement! The aim of the game is to create a whole series of challenges to be done at home (sports session with toilet paper, best balcony singer, midlife dance…) and to post the photos in the album dedicated to this event! Check out our blog for more information about the contest details 😀
If you have time to kill you can even have fun (if you haven't already) creating albums in the application for each of your past events (Christmas, summer holidays, birthday parties, bowling…) because yes, with Eventer you can create an infinite number of albums! So don't waste any more time and go empty your smartphone's gallery by creating Eventer albums! 😀
And you know what else ?! During the whole period of the confinement, for every album created the Live Show option worth 70€ is offered to you ! It's time to sort it out !
5.
Keeping children occupied with manual activities
We all know that in this time of confinement you have to work harder to find ideas to keep the children running around the house busy… The Easter holidays are coming down in spades because they will allow you to find new activities to occupy those batteries!
Colouring books to be mailed to the family
Unfortunately there's a good chance you won't be able to spend Easter with grandma and grandpa as planned, but there's nothing to stop you from preparing some nice little surprises for them. Depending on their age, you can organise an Easter drawing/colouring/painting workshop with your children. Once the masterpieces are finished, send them by mail to surprise all your loved ones. A little attention that will put a smile back on the lips of the people you love!
Are you in the habit of buying your Easter eggs already ready/packed in the store? Why not take advantage of this confinement to make your own chocolate eggs this year? It's a great activity that will keep young and old busy and bring out your culinary talents that may still be hidden!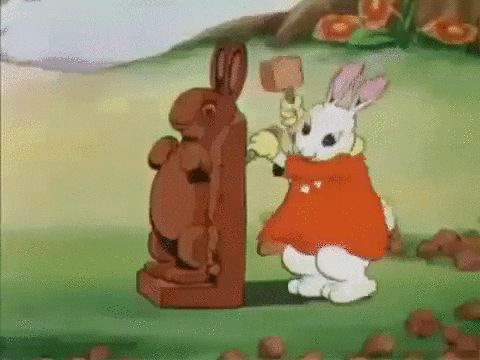 Make it even more fun by organising a contest on Eventer with all your friends and family:
-> Create an album dedicated to the creation of chocolate eggs
-> Ask everyone to join the album
-> Each one feeds the album with the photo of his achievements
-> Choose the prettiest chocolate eggs!
Since not everyone is necessarily a fan of chocolate (yes yes, those people exist!), why not bake Easter cookies? It's not only at Christmas that you can make nice shortbread! Make your cookie dough and cut it into the shape of a chick, an egg, a rabbit… Once baked, you can even make a sugar icing to colour them and give them even more flavour!
As with chocolate eggs, create a contest on Eventer to choose the most beautiful creations!